DTP 642 Transmission
Densitometer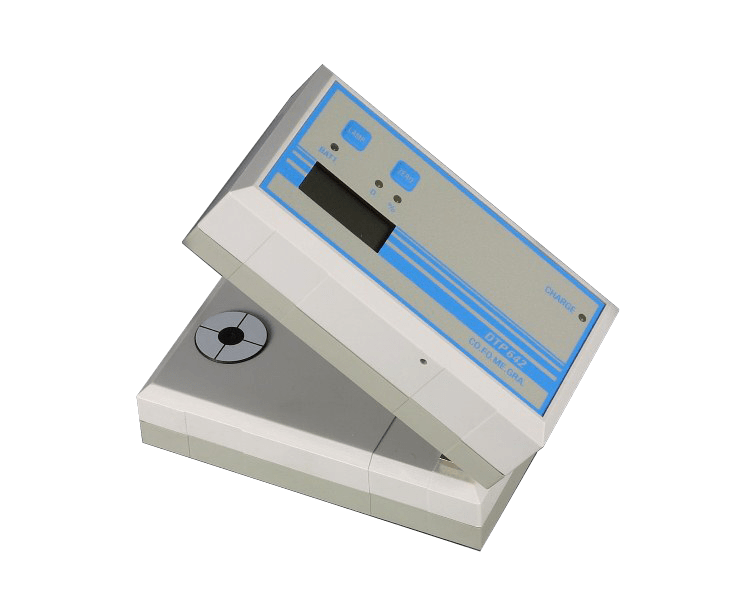 High precision mini densitometer with built in light source.
The BIGGEST among the small densitometers. The only high precision densitometer for imagesetter set up and inspection of film processor. Reliable density readings 0.00 to 6.00 D and extreme precision and repeatability in the reading of dot percentages, even the low ones. These are the performances that the DTP 642 guarantees thanks to its stabilized light source and to the design reproducing in small the constructive solutions of professional bench densitometers. Thanks to the DTP 642 your measurements will be accurate and the densitometric data detected reliable.
APPLICATION FIELDS
---
Measures opacity of plastic materials, auto glasses, metallized films.
Graphic arts for film quality control and imagesetter calibrations.
Industrial and medical radiology.
Microfilm.