Densitometers Colorimeters Glossmeters
Densitometers Colorimeters Glossmeters:
Densitometers for color measurement in reflection for offset and flexographic printing. Transmission densitometers also for UV and opacimeters for measuring percentage of light not transmitted through plastic materials, glass, etc,…. Colorimeters for color measurements in industry, trade and service centers. Glossmeters for checking paints and packaging.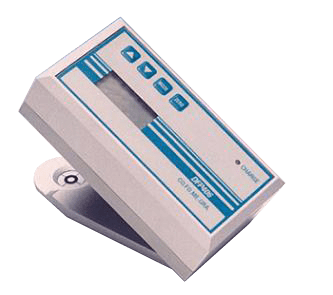 INSTRUMENT FOR CONTROL OFFSET PLATES DFP 406
---
The DFP 406 is a very compact measuring instrument for checking offset plates and density measuring. This instrument measures the dot area in reflection on plate (or paper) and in transmission on film using the Yule-Nielsen formula in order to eliminate the effect of optical dot gain thanks to the corrective factor N.